I can't take full credit for this one. After we returned from the grocery store my husband said, "let's have mushrooms with the roasted cashew and red pepper dip stuffed inside". It sounded delicious, but I didn't have all the right ingredients to do the red pepper dip again. I did, though, have the makings of pesto; tons of basil starting to go south, tons of arugula, garlic, and pine nuts. What is better than pesto and crunchy walnuts stuffed inside of delicious mushrooms?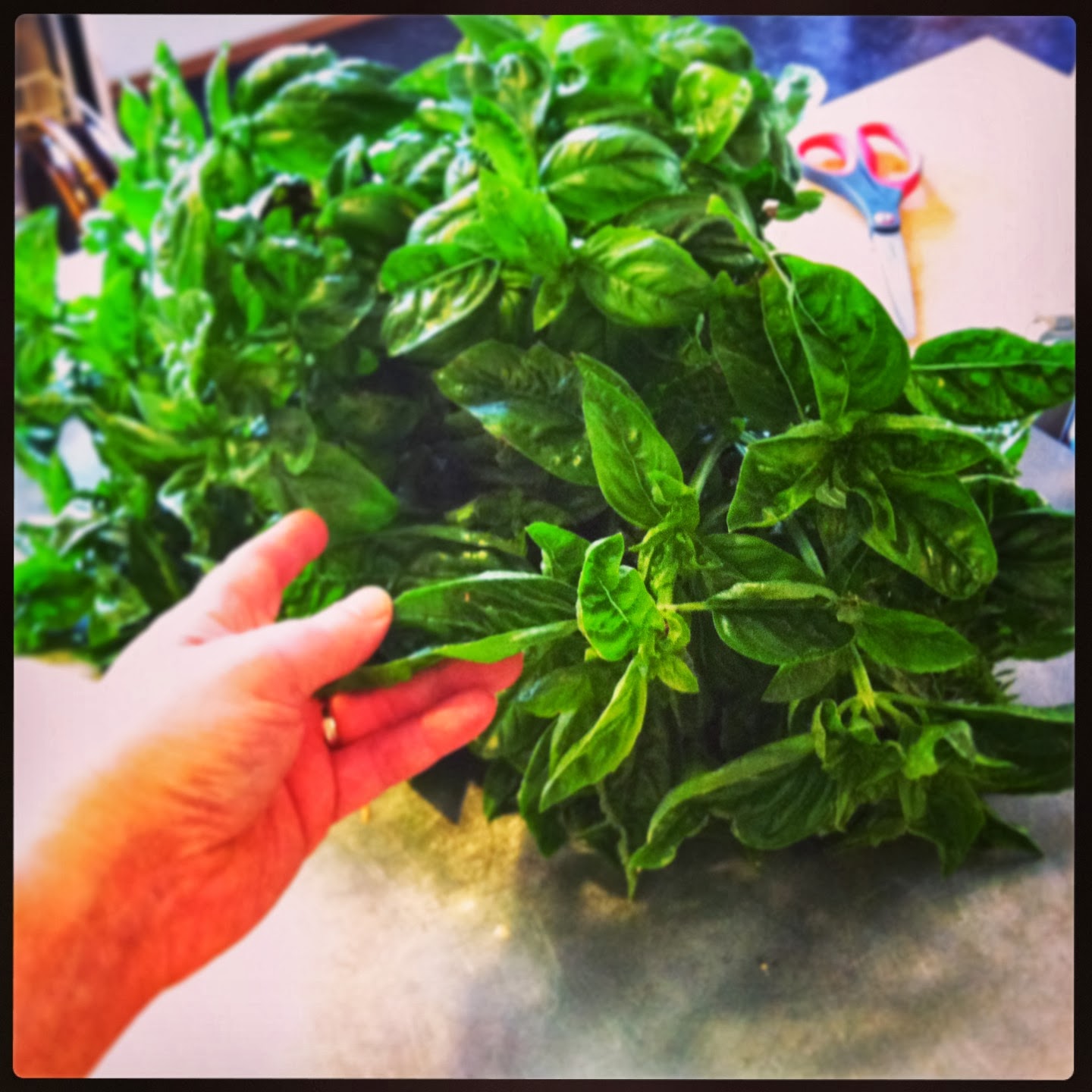 Basil harvest
Pesto Stuffed Mushrooms
serves 4 (easily doubled or tripled)
Ingredients
8 large button mushrooms
1/3 cup coarsely chopped walnuts
1/4 cup prepared pesto (store-bought or homemade)
2 cloves garlic finely minced or grated
olive oil
salt
Directions
Preheat oven to 375 F. Remove stems from mushroom, removing bottom tough portion. Coarsely chop and set aside in a medium bowl. On a sheet pan lined with aluminum foil, place mushrooms stem side up, rub with olive oil and sprinkle with salt. Cook for 15 minutes or until liquid fills the cap and begins to reduce. In the bowl with the chopped mushroom stems, add walnuts, pesto, garlic and a pinch of salt. Fill the mushroom "cups" with the filling, and cook for 20 minutes. I served mine on a bed of freshly made marinara, you could also add to a salad, or eat plain.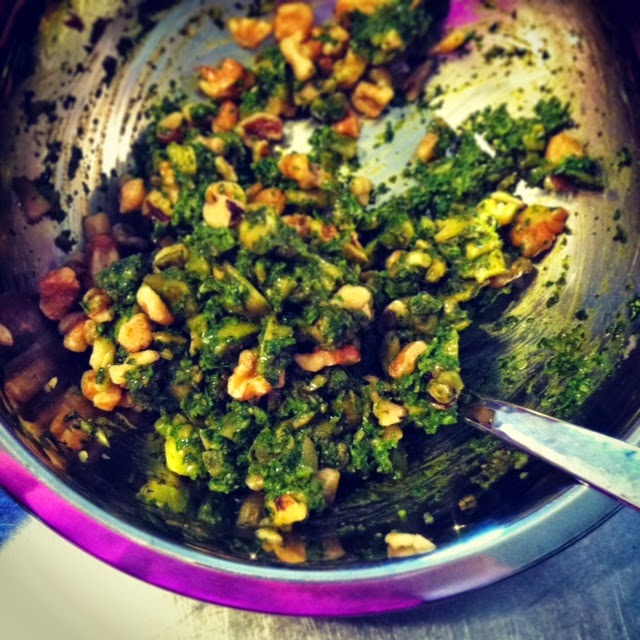 Pesto and walnut mixture... good enough to eat with a spoon!