Perfect Grilled Cheese
I stumbled across some photos that I took back in 2003 on a vacation to England. I was serving in the Peace Corps at the time and took a vacation to visit with my family. Of course I was taking food shots! I had to share this little treasure that I hope might still be around.
In a
little tea shop in Robin Hood's Bay
there lives the most perfect grilled cheese sandwich. Uncomplicated, this sandwich features lovely bread encasing hot bubbly sharp cheddar. 3 ingredients, bread, butter and cheese, that's it and it couldn't be any better.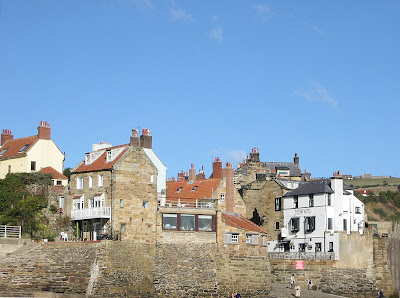 Robin Hood's Bay, North Yorkshire, England
My grandparents used to visit this part of England every October to paint. For years and years they made this trip, staying in the same cottage in Staithes. On a few occasions I got to go too.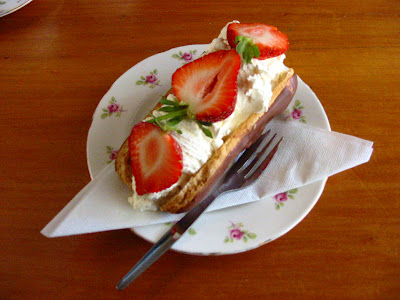 Chocolate Eclair with fresh whipped cream
Me enjoying the eclair, with my Aunt and Granny watching.