I've always loved to cook. Cooking calms me. It inspires me. It feeds my soul. Some people get this from communing with nature, running or gardening. But I get it from chopping, mashing, tasting and kneading. My dear friend John, who I met in Niger, sent me the picture above. He had a beautiful home in the capitol, Niamey, that he generously opened to a few of us PCV's. We spent many a day in the kitchen creating masterpieces. We hosted Thanksgiving celebrations twice, and a Christmas party too. It was a complete 180 from the time spent in my village eating millet porridge with okra sauce...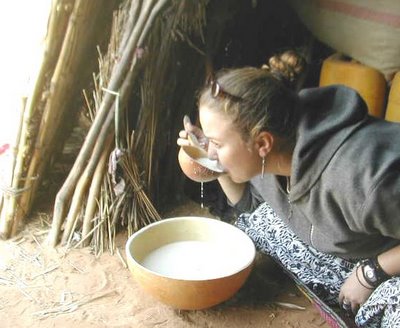 Or, on the very special occasions that we'd have meat to eat (goat usually).
But, even though there was a difference in the food that I ate in each distinct location, it always brought folks together. I appreciated the communal way that the women in Niger pounded the grain together.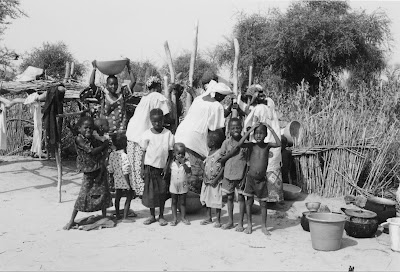 And, the way a birthday celebration in Bellayara could!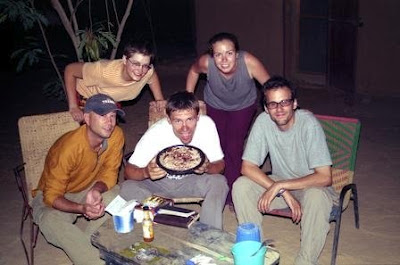 December 2012 marks 10 years from the time I began Peace Corps training in Niger. My how time flies.