Do your friends send you menus in the mail? Do your parents send you pictures of what they ate last night? Do you spend your weekend planning your next food celebration? Have you ever converted your backyard fire-pit into a smoking pit for 20+ lbs of meat?
Menus for Curate's Chef Katie Button featuring New Nordic food at Warren Wilson, Charleston's Husk restaurant, named best new restaurant in America of 2011 by Bon Appetit Magazine.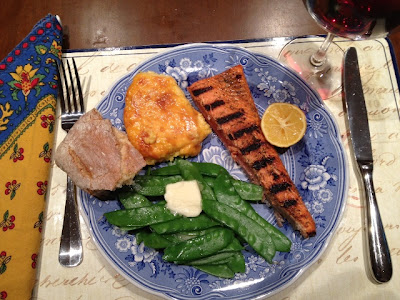 From my parents: Grilled wild salmon, uber-cheesy grits, sauteed snow peas and ciabatta.
I'm just wondering how abnormally food obsessed I am. Are there others of you out there? Should I seek help?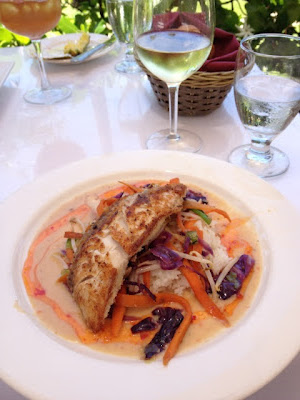 From a friend: Ginger scented fish with slaw and vegetables.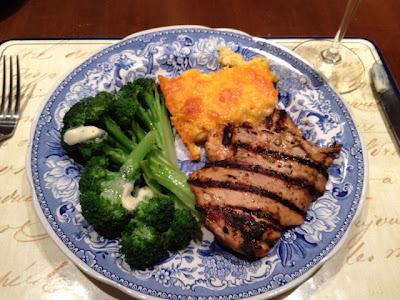 From my parents: Grilled marinated chicken thighs, more uber-cheesy grits, steamed broccoli.
From my parents: Pan grilled duck breast with dried cherry gastrique, and Russian fingerlings sautéed in duck fat. Avec Brussel sprouts. Accompanied by Steele pinot noir (2008).