We harvested our last big batch of tomatoes a few weeks ago and I figured enchilada sauce would be a good use for them. I sweated a few onions, added garlic, jalapenos, herbs and spices and then blended it all together for a smooth enchilada sauce.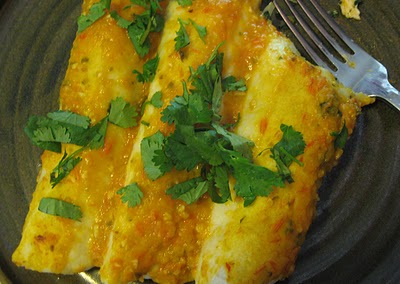 The finished product, garnished with a bit of cilantro. Enchiladas are a great use for leftover veggies. Just mix the filling together, roll in tortillas and douse in your sauce. Pop it all in the oven until warmed throughout.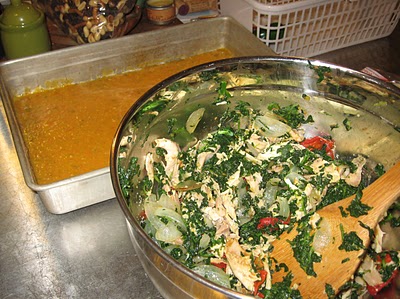 The filling consisted of a couple sauteed onions, thawed, frozen spinach, red peppers, cayenne peppers and rotisserie chicken from the grocery store. You could easily add some shredded cheese to the mix. Make sure to taste the mixture for seasoning before you fill the tortillas!