My husband and I think these tacos are the breakfast of champions.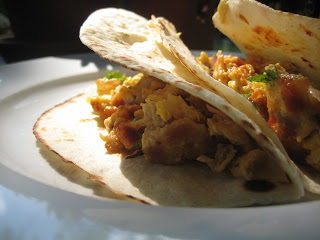 Take a couple of eggs scramble them with garlic, green onions, herbs and spices.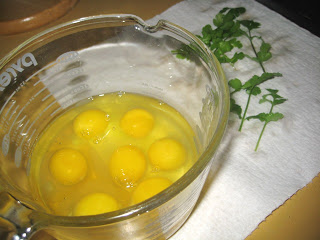 Maybe a little bit of bacon...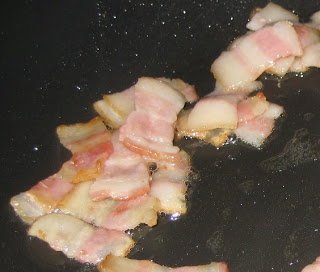 I like to "toast" my tortillas in a dry, hot cast iron skillet. Add a little hot sauce and voila, you've got a delicious breakfast.